WEDDING PHOTOGRAPHER IN TUSCANY / BASED IN FLORENCE
I love telling stories and would be happy to tell yours too
WELCOME
IT'S A PLEASURE TO HAVE YOU HERE
My name is Vincenzo Errico and I am a professional wedding photographer with years of experience in the industry.
I live in one of the most important art cities in Italy: Florence, and I am very willing to move around to
photograph weddings in Tuscany
, Italy
and wherever my photography is appreciated.
My goal is to capture the most special and unique moments of your most important day, so you can relive those memories forever through my photographs.
To see some of my work, I invite you to visit my
Portfolio
and
Stories
sections.
And if you are interested in my services, please don't hesitate to contact me through the
Contact form
.
Thanks for visiting my website. I hope to bring your wedding memories to life.
UNICITY SPONTANEITY AUTHENTICITY
MOST RECENT STORIES
My photographs for your memories!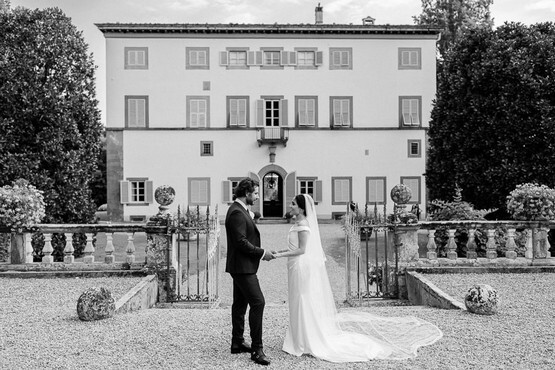 Wahida & Haiper
Villa Grabau, Lucca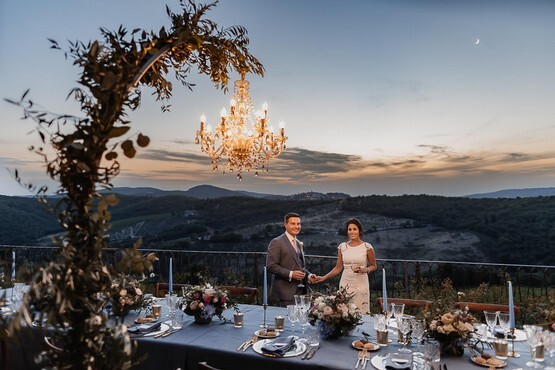 Mikhaila & Lucas
Villa Vistarenni, Gaiole in Chianti, Siena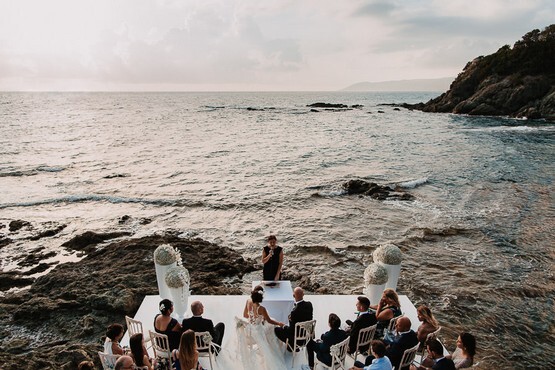 WEDDING IN CASTIGLIONELLO
Andrea & Ginevra
Villa Parisi, Castiglioncello, Livorno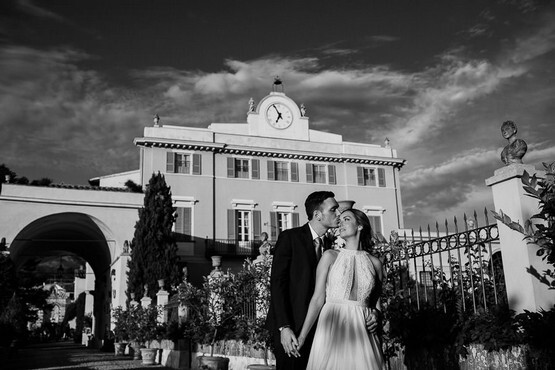 Martina & Jacopo
Villa Scorzi, Calci, Pisa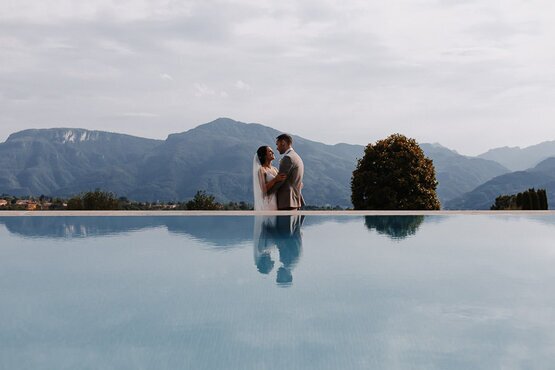 Emira & Barry
Agriturismo I Cedri, Barga, Lucca
Christian & Katharina
Borgo Sant'Ambrogio, Pienza, Siena
Irene & Zihao
In the historic center of Florence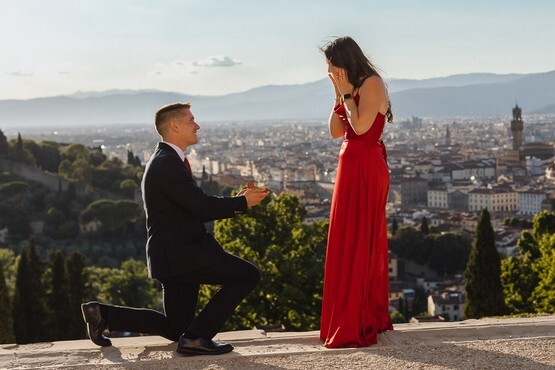 WEDDING PROPOSAL IN FLORENCE
Rosa & Daniele
San Miniato al Monte, Florence
Me and my husband loved working with Vincenzo from the very beginning. He was incredibly responsive, easy to work with, and professional. He arrived early on the day of the wedding and was so pleasant and calming to work with throughout the day. He did not need much direction throughout the day which was a total relief in all the chaos!
He did a truly amazing job telling our story through his photos.
He has such a gift when it comes to capturing special moments, and from so many different angles. In particular we loved his candid shots. We also loved the variation of vibrant colors and black & white that he used. He is a true artist and took such a thoughtful approach capturing the spirit of our special day. Cheers Vincenzo, thank you for making our special day look like a fairy tale!
We booked Vincenzo for our wedding in Tuscany and the pictures are just awsome and even beyond our expectation. He took a great variety of us, our guests and the location and managed to take the pictures in the backround, so that we often didn't even notice that he took a picture of us (and these ones are often the best). He's a very warm and nice person and we can totally recommend him for professional and wonderful photography.
Fin dall'inizio sei stato gentile e disponibile, e questo è stato significativo e prezioso per noi. La tua esperienza è stata straordinariamente importante e decisiva per la buona riuscita della giornata, fino alla guida paziente, gentile e sapiente per tutto il pomeriggio.
Siamo incredibilmente felici e ci sentiamo molto fortunati ad averti avuto come fotografo, e sarà bellissimo rivivere all'infinito quel giorno attraverso i tuoi scatti. Il tuo lavoro ha parlato per te con tutti i nostri ospiti, che hanno osservato con quanta professionalità e bravura ti sei mosso con noi per tutto il tempo.
Grazie per aver preso parte ad un momento così bello e importante delle nostre vite, sarai sempre nei nostri ricordi.
Abbiamo scelto Vincenzo come fotografo per il nostro matrimonio perché consigliato da amici.
Che dire siamo rimasti molto molto soddisfatti del suo lavoro. È venuto da solo e ci ha seguito per tutta la giornata dalla preparazione al ballo finale.
La sua presenza è stata discreta ma molto attenta e presente in ogni situazione.
Le foto sono eccezionali... raccontano perfettamente la giornata con tutte le emozioni vissute da noi ma anche dai nostri parenti e amici.
Sono bellissime davvero... ha saputo cogliere perfettamente i momenti più belli e significativi regalandoci dei ricordi stupendi.
Un grande professionista che consiglio sicuramente.
It was a great pleasure to work with Vincenzo. Though we hardly speak any Italian everything worked out very good, easy and without any stress. Vincenzo made amazing pictures which captured unforgettable moments and emotions for us, our families and friends. While making all the pictures during our preparations, ceremony and party, we hardly recognized having a photographer around us. After the weeding we received our pictures very quick and in brilliant quality. Great job Vincenzo and mille grazie per le immagini grandiose.
Foto davvero bellissime, molto professionale, puntuale, capace di mettere a proprio agio le persone, simpaticissimo, e assolutamente disponibile ad esaudire le richieste degli sposi.
Abbiamo avuto l'opportunità di conoscere Vincenzo in un giorno a noi molto caro:"dichiarazione di matrimonio". Siamo rimasti colpiti innanzitutto dalla sua cortesia e gentilezza con le quali ha saputo rapire i momenti più significativi di questo gesto. Foto davvero spettacolari in cui traspare la professionalità nel cogliere la naturalezza e spontaneità.
We love our photos from Vincenzo. We picked him because of the natural style and he doesn't over edit them. We have a huge collection of photos as Vincenzo managed to capture the full day from start to finish and we have some wonderful photos to look back on the very special day. Although we don't enjoy being in front of a camera, he even managed to get some beautiful shots of us as a couple! Grazie mille!!
Vincenzo photographed our wedding at Il Grande Prato and they were absolutely perfect. We could not have been more pleased. He was sweet, kind, and an absolute pleasure to work with. We give him the highest recommendation. He is incredibly talented!
Vincenzo managed to capture the essence of our beautiful wedding day perfectly.
He was very professional and courteous. The end result we will cherish for the rest of our lives.
Dear Vincenzo; Thank you very much for giving us perfect memories of our most important day.
Kindest regards.
We booked Errico Vnicenzo for a wedding, everything was above the expected, great service and the outcome is just breath taking, a true artist. I strongly recommend.
Vincenzo ha già pubblicato sul sito un estratto delle nostre foto. I commenti sono stati entusiasti e noi siamo davvero felici del risultato. Per le nostre 200 persone ha portato anche una seconda fotografa anche lei molto brava. Lui ci ha consigliato anche un collaboratore per il video. Siamo davvero contenti della scelta!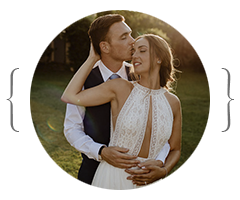 Grande professionalità e soprattutto grande capacità di cogliere i momenti giusti. Non ci si improvvisa fotografi come in tanti fanno. Davvero bravo, consigliatissimo!